Manantiales Behr Wind Farm Project
Enabling Renewable Energy
Manantiales Behr is a project to build a Greenfield wind power plant in the department of Escalante, Province of Chubut, in southern Argentina. The project's purpose is to enable Argentina to generate electricity from a renewable source that will have a total installed capacity of 99 MW. The energy generated by the wind power plant is supplied to the Argentinean national grid. Manantiales Behr is a first for the country despite Argentina's great wind potential. The project generates greenhouse gases (GHG) emission reductions by displacing electricity that would otherwise have been produced by fossil fuel-based power plants.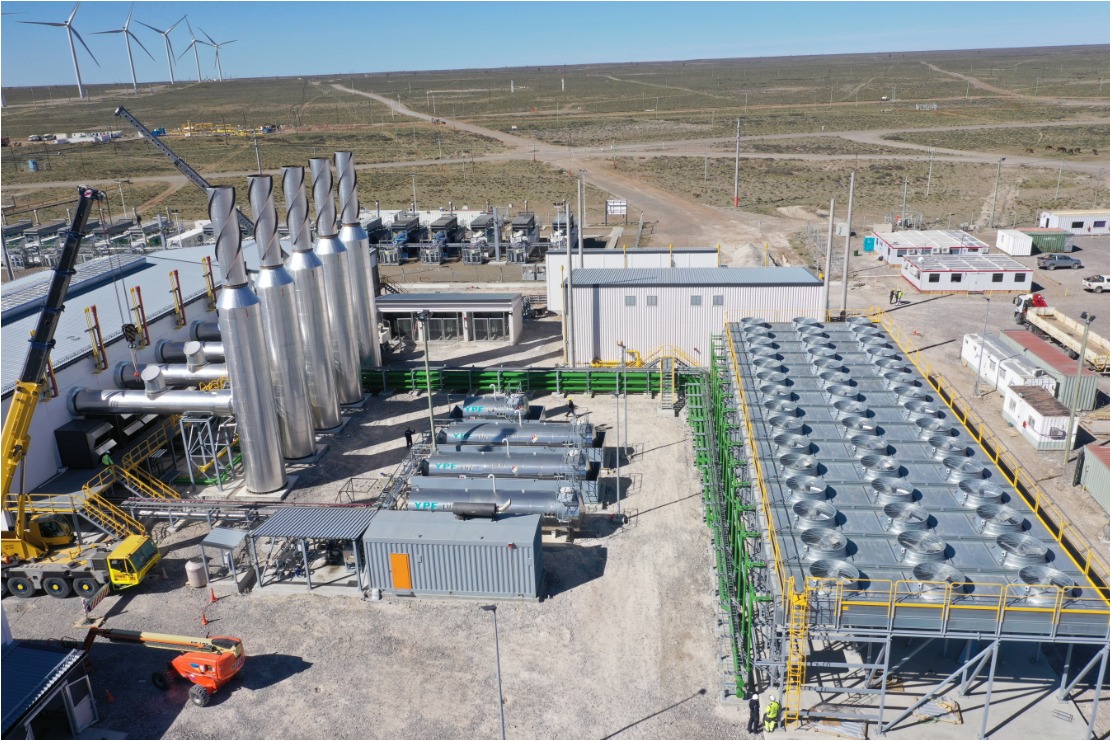 Renewable and Clean Non-Conventional Alternative
The Manantiales Behr wind farm is an important renewable and clean non-conventional alternative for electricity generation and a valuable contribution to a sustainable diversification of the Argentine energy matrix. According to the first monitoring report dated  May 3rd, 2021 Manantiales Behr produced ~ 7% of the total renewable electricity generated in the country and 11% of wind energy. With a capacity factor of 61% in 2019 Manantiales Behr became the wind farm with the highest performance in Argentina and one of the highest in the world.  The first monitoring report showed that Manantiales Behr's GHG emission reductions were 5.7 % higher than the estimated emission reductions due to more efficient energy generation, which resulted in a 5.7% higher net electricity generation than estimated.  
Technical Details
The project has an expected operating life of 20 years, producing an aggregated estimated energy of 502,900 MWh per year. An annual emission reduction is estimated to be 251,000 tCO2 per year. The total emission reductions from the project are estimated to be 251,000,000 tCO2e over the 10-year crediting period with two possible 10-year extensions.  
Additionality determined based on an internal rate of return (IRR) analysis that demonstrated that the project revenues were unlikely to meet an IRR benchmark, thus the country was unlikely to make the investment.  
Buffer withholding based on non-permanence risks is not applicable. 
Original independent assurance & project validation: 2019 
Verification & monitoring reports: 1 since project inception in accordance with the Voluntary Carbon Standards.  
Carbon units outstanding: 268,062 (2020), 261,960 (2019), 71,676 (2018)